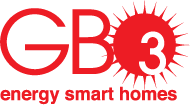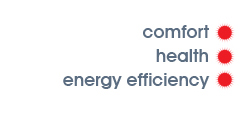 Frequently Asked Questions (FAQs)
General Questions
Why should I choose your company/GB3?
GB3 is an honest company that truly cares about the work we perform. We are highly rated in the BBB and have no claims; we are a top Angie's list contractor and get most of our business from existing clients or referrals, not advertising. We are uniquely qualified to look at your home as a system and can ensure your safety and indoor air quality through every step of the process. GB3 provides a one-stop solution for all your home performance needs.
What kind of insurance does your company have and can I get a copy?Have you ever had a claim?
GB3 carries general liability, professional liability, workers comp, and a special pollution policy.GB3 has had zero insurance claims in over 1,000 jobs.
What is your company's safety policy?
GB3's first goal is to "do no harm" to the client or our workers. We perform a carbon monoxide test on all gas fired appliances before and after we work to ensure your safety. We perform and air leakage test before and after all work to determine ventilation needs. We test all homes for radon after work is complete and check for any gas leaks.
Who does the work? Do you use any subcontractors? Can I get a copy of their insurance?
GB3 employees are all in-house full-time employees.GB3 employees are all in-house full-time employees who must go through a rigorous background and drug test before working for us. We do not employ any known felons
What training and certifications does your company/employees have?
More than 1/2 of all GB3 employees have Building Performance Institute certifications and at least one certified employee will be at your home. GB3 is EPA certified to handle lead paint properly. GB3 carries a current general contracting license. GB3 was awarded the Colorado EPA's Home Performance Contractor Champion of the year.
Do you have a quality assurance program for your work? Who checks the work?
GB3 has a full-time field manager who checks every project to ensure all work is done to our high standards.
What tests do you perform to verify air leakage reduction? Can you quantify the reduction?
GB3 performs a pre and post work blower door test to quantify air leakage reduction.
At what level of air tightness do you recommend installing mechanical ventilation?
GB3 recommends ventilation at .35 natural air changes per hour (NACH) and requires it below .25 NACH to improve indoor air quality.
How do you take care of my home during the improvements?
GB3employees always wear shoe covers in the home, masks furniture, walls, carpet… and take the time to clean up properly after our work
What if I'm not happy with any of the work?
GB3 guarantees 100% satisfaction and will work to solve any issues that may arise.
Attic Insulation Questions
What items do you air seal in the attic?
GB3 exposes every inch of attic and goes to great lengths to seal all electrical, plumbing, framing, and other gaps.
How do you treat bath fan and range exhaust ducts in the attic?
GB3 follows BPI best practices and not only insulates all exhaust ducting to control condensation, but vents each exhaust separately to the outside in a sealed manner.
How do you treat recessed can lights that are rated "non insulation-contact?
GB3 either replaces the can with an insulation contact rated fixture or builds an air tight "top hat" that still allows heat to escape.
What kind and how much insulation do you put on the attic hatch?
GB3 glues 12-inches of rigid foam insulation to the hatch for an R-Value of 60.
How do you ensure an airtight seal on the hatch?
GB3 seals the hatch trim to the drywall and installs a continuous strip of closed-cell weather-stripping.
What material do you use to "dam" the hatch, whole house fans, and any HVAC equipment?
GB3 uses 5/8-inch plywood to build dams that stand up year after year.
How do you ensure free airflow from soffit vents?
GB3 installs 4-foot air baffles on all soffit vents to direct ventilation air over the insulation.
Do you seal soffit vents to prevent "wind washing?"
GB3 seals the gap between the top of the wall and the air baffle with closed cell spray foam to prevent ventilation air from washing through the insulation and diminishing R-Value
What kind of cellulose/fiberglass do you use? Can it negatively affect the indoor air?
GB3 uses high quality and locally producedMountain Fiber cellulose that is treated only with borate (no cheap and potentially harmful ammonium sulfate) and formaldehyde free Owens Corning Pro Pink fiberglass to ensure indoor air quality.
Can I get a copy of the "Material Safety Data Sheet" for the air sealing products and insulation?
GB3 carries MSDS sheets for all materials used on your home
What R-Value, settled, will the insulation have?
GB3 always blows to the upper range recommended by the US Department of Energy for our climate zone — R-60
Do you use a blower door to test attic air leakage reduction before and after work?
GB3 always pre and post tests your air leakage to show you the measured leakage reduction.
Drill-N-Fill (Cavity)Insulation Questions
How do you ensure that the entire cavity is filled?
GB3 uses a fill tube on all drill-n-fill (closed cavity) insulation projects to ensure the entire cavity is filled.
What density do you blow the material to?
We follow manufacturers' air pressure specifications–and test our machines before every job-for all closed cavity fills to ensure proper insulation density
How do you patch the holes in my walls/ceiling/cantilever?
GB3 includes a rough patch for all drill n fill holes. We offer the services of a professional dry waller who is an expert at matching any texture.
Crawl Space Questions
What kind of vapor barrier do you use to cover the ground?
GB3 uses a specialized white vapor barrier made specifically for crawl spaces called Tu-Tuff–not just thick black plastic which has a tendency to tear.
How do you seal the vapor barrier to the walls and where it laps?
GB3 is meticulous about sealing the vapor barrier at all walls or posts or pads to ensure an air tight seal. We use PL Premiumlow VOC glue and closed cell spray foam to ensure a long-lasting seal.
Do you seal the crawl space vents?
In most cases. Recent building science studies show the benefit of completely sealing the crawl space and treating it as a "mini basement" is the far better approach and results in more comfort, health, and efficiency.
How do you seal the leaks around the rim, band, and sill?
We use closed cell spray foam to completely seal the leaks through the rim and band area.
Does the insulation you use on the walls have an air barrier?
GB3 attaches and seals the edges of R-19 formaldehyde free fiberglass with a perforated vinyl air barrier to stop convective air flow while still allowing for drying of the wall.